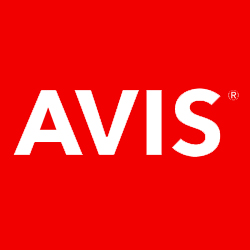 Avis Rent A Car
"We Try Harder."
Activities:
Information:
For the 18th consecutive year, Avis Car Rental has been ranked the No. 1 car rental company in the Brand Keys Customer Loyalty Engagement Index. The 2017 study examined brands in 83 categories. Avis received the highest marks in the car rental category by ranking first across all four behavioral engagement drivers, including empathetic customer service; comprehensible pricing discounts and options; convenience, expertise and reputation; and offering a wide range of connected and reliable features and vehicles. 

"Being voted the top car rental company for the 18th consecutive year is a testament to the hard work and dedication of Avis employees," said Scott Deaver, executive vice president and chief marketing officer, Avis Budget Group. "Whether it's offering customers innovative solutions to give them more control and flexibility over the car rental experience, providing high-quality vehicles that meet renters' needs, or delivering premium service at each of our rental facilities, Avis employees are instrumental in driving customer loyalty and retention."   AVIS is a worldwide leader in the vehicle renting and leasing business. It operates in nearly 5,500 locations in more than 165 countries.

In  December 1986, the Avis Rent a Car franchise was established in Guam. It started with just a handful of vehicles and soon expanded to a variety of cars to cater to the demand of the market.                           
Avis is focused on delivering first-class services to every customer. This means providing a clean, safe, reliable car at the appointed place and time, as well as checking-in the car promptly when the customer returns. Our aim is to deliver the most convenient services to our renting customers, catering to the military, tourists, business and local inquiries alike. Whether on business or pleasure 'We try harder' to meet your needs.
Services & Products offered
Car Rental
Hours of Operations
Guam Open Daily Airport (Open 24 hours)
Tumon (Open 0800 ~ 1700)  
Hilton Hotel (Open 0800 ~ 1200, 1300 ~ 1700)  
Hyatt Regency (Open 0830 ~ 1200, 1300 ~ 1730)  
Other Info
Credit Cards Accepted: AMERICAN EXPRESS, Carte Blanche, Diners, DISCOVER, JCB, MASTER CARD, VISA
We'd love to hear from you...
Tel:

Fax:

Physical Address:

932 Tumon Bay Bldg, Suite 102 Pale San Vitores Road
Tamuning
Guam
96913-4078

Mailing Address:

PO BOX 10869
Tamuning
Guam
Guam
96931
CONTACT US!
* indicates required fields
Please complete and submit this form and we will reply very soon. Thank you in advance.