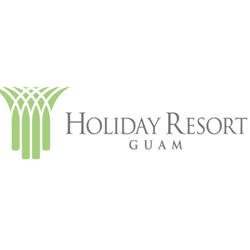 Holiday Resort & Spa
Your Home away from home
Activities:
Information:
Set in the heart of Guam's tourist hub, Tumon, the Holiday Resort & Spa projects a sense of relaxation, elegance and style. As you enter, the classic European design permeates throughout the flowing marble staircases, the elegant grand lobby and arched cathedral windows. Our friendly and courteous staff are ready to accommodate your needs with genuine smiles and our proud "Hafa Adai' spirit. Our guestrooms is a tropical designed interior with soft lighting. Enjoy the view of Tumon Bay from your room and relax in a calm environment. Our suites are larger than the standard guestrooms with larger bathrooms, vanity area, and workspace table. 
Services & Products offered
Accommodations & Dining 
Hours of Operations
24 hours a day, 7 days a week
Holidays Observed: None
Other Info
Credit Cards Accepted: AMERICAN EXPRESS, Diners, DISCOVER, JCB, MASTER CARD, VISA
We'd love to hear from you...
Tel:

Fax:

Physical Address:

881 Pale San Vitores Road
Tumon
Guam
96913

Mailing Address:

881 Pale San Vitores Road
Tumon
Guam
96913
CONTACT US!
* indicates required fields
Please complete and submit this form and we will reply very soon. Thank you in advance.