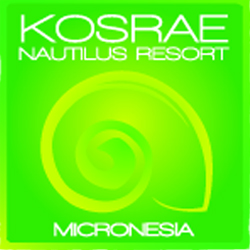 Kosrae Nautilus Resort
Activities:
Information:
At Kosrae Nautilus Resort, your own private beach is our front yard. Our intimate 18-room grounds are located in tropical gardens, staffed by friendly faces ready to attend to your every comfort. Rest easy in our air-conditioned rooms, all with two double beds, 22-channel cable TV, minibar, and tea/coffee making facilities with daily room service to boot. Venture out from your room into our full restaurant and bar, and take a dip in our swimming pool. Explore the island through one of the island tours we can organise for you, or rather relaxing on kayak through the mangroves and if you wish going diving through our dive shop and see what is hidden under the beautiful waters of Kosrae. At Nautilus, we aim to please: and your pleasure is our uncompromising goal.
Services & Products offered
Car Rental
Diving
Hotel
Restaurant
Snorkelling
Kayaking
Paddle Boarding
Hiking
Hours of Operations
Monday to Sunday, 6:00 AM to 10:00 PM
Holidays Observed: Open all days of the year
Other Info
Credit Cards Accepted: MASTER CARD, VISA
More Link(s)
We'd love to hear from you...
Tel:

Physical Address:

PO Box 135
Kosrae
Federated States of Micronesia
96944

Mailing Address:

PO Box 135
Kosrae
Federated States of Micronesia
96944
CONTACT US!
* indicates required fields
Please complete and submit this form and we will reply very soon. Thank you in advance.